You probably have seen this or have personally bought one yourself. It is new out on the market and a silver shatter has just come out last week as well! Here are some tips that I have learned about OPI SHATTER.
If you apply a very thick layer of the Shatter, the crackles will look more like this.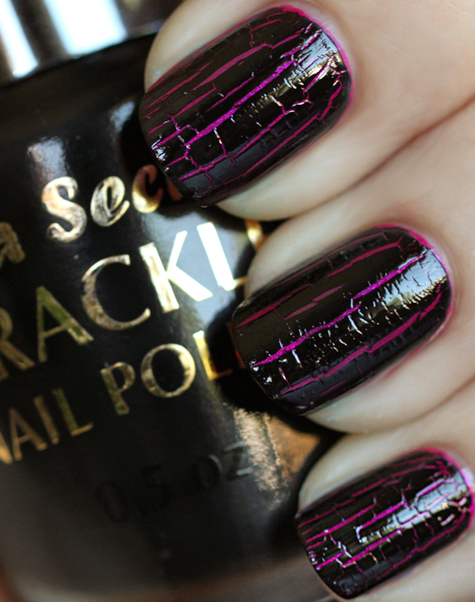 If you apply the Shatter in one thin layer without any polish overlapping each other, it will look more like this photo.
You can even do a Shatter french tip! I have personally tried the french tip with the Shatter and got many, many compliments on it at the salon where I work! :)
HAPPY PAINTING!! :3
And feel free to post your own shatter pic experiences!